Win This THERMALTAKE VIEW 51 4080 PC!
---
 ENTRIES ONLY 79p
MAX ENTRIES ONLY 23999
MAX 1000 PER PERSON
UK & NI ONLY
There are 25 Legendary Golden Ticket instant wins, find one & you will go into a seperate draw to win a 4060TI gaming PC, if only 5 get found, that is a 1 in 5 chance!
---
WATCH THIS VIDEO FOR GOLDEN TICKET INFO!
---
PC SPECS
---
Case: Thermaltake View 51
Processor: Ryzen 7 7700x AM5
Cooler: Thermaltake TH360 AIO
Motherboard: Gigabyte b650 GAMING x AX AM5
Memory (RAM): Corsair Vengeance DDR5 32GB 5200Mhz (2×16)
Graphics Card: MSI RTX 4080 Gaming X Trio 16GB
Storage: 1TB Sabrent Rocket NVMe Gen 4 M.2
Power Supply: Corsair RM850e PCle 5.0 80+ Gold
Fans: 6x Thermaltake SWAFAN EX12
Operating System: Windows 11 Pro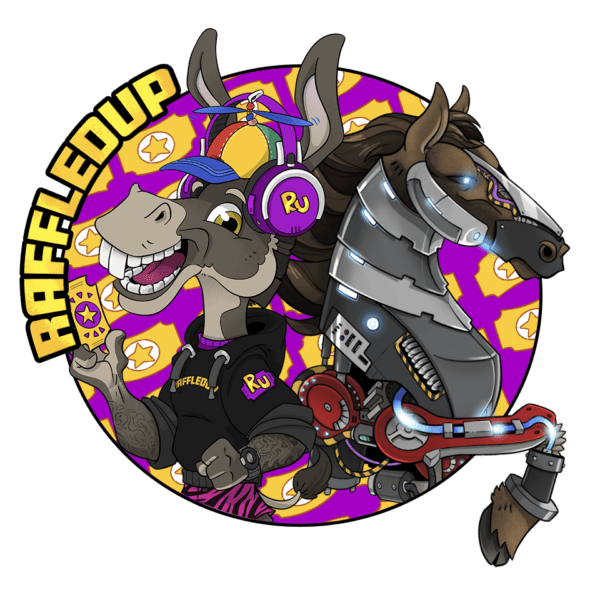 👆Click to check out (One of the Best PC builder .. that's actually factually) Tech Stallion👆
---
Check Out The Legends Below Who Won One Of Our PC Competitions (Built By Tech Stallion), Will You Be The Next win?
---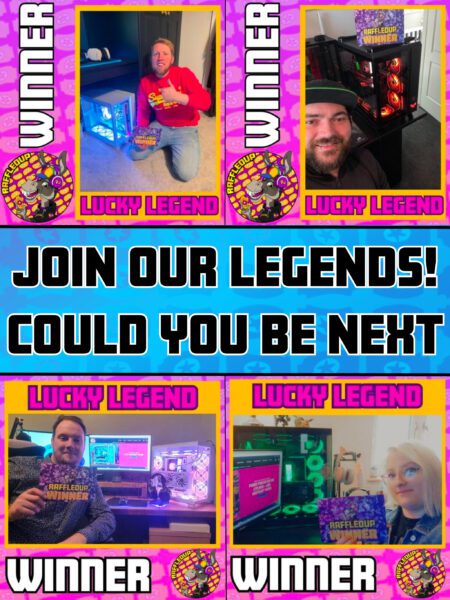 Instant Wins

| Ticket No. | Prize | Winner |
| --- | --- | --- |
| 23435 | Tech Stallion 4060Ti PC Or £1,000 Cash⭐️ | |
| 3815 | Legandary Golden Ticket🎟 ( WATCH VIDEO) | |
| 4905 | Legandary Golden Ticket🎟 ( WATCH VIDEO) | |
| 6540 | Legandary Golden Ticket🎟 ( WATCH VIDEO) | |
| 7085 | Steam Deck 256GB | |
| 10900 | Legandary Golden Ticket🎟 ( WATCH VIDEO) | |
| 11990 | Legandary Golden Ticket🎟 ( WATCH VIDEO) | |
| 12535 | £100 Cash 💷 | |
| 15260 | £100 Cash 💷 | |
| 16350 | Legandary Golden Ticket🎟 ( WATCH VIDEO) | |
| 17985 | £50 RU Credit | |
| 20165 | Legandary Golden Ticket🎟 ( WATCH VIDEO) | |
| 21255 | £50 RU Credit | |
| 1090 | Tech Stallion 4060Ti PC Or £1,000 Cash⭐️ | Michael Cottam |
| 545 | Legandary Golden Ticket🎟 ( WATCH VIDEO) | Paul Whyte |
| 1635 | Legandary Golden Ticket🎟 ( WATCH VIDEO) | Stacey Parr |
| 2180 | £50 RU Credit | Craig Lowrey |
| 2725 | Legandary Golden Ticket🎟 ( WATCH VIDEO) | Ryan Johnson |
| 3270 | £50 RU Credit | David Mcclintock |
| 4360 | £100 Cash 💷 | michael walsh |
| 5450 | £50 RU Credit | Robert Pearce |
| 5995 | Legandary Golden Ticket🎟 ( WATCH VIDEO) | Daniel Wood |
| 7630 | Legandary Golden Ticket🎟 ( WATCH VIDEO) | Chris Groves |
| 8175 | £50 RU Credit | Ioan Marius Rogoz |
| 8720 | Legandary Golden Ticket🎟 ( WATCH VIDEO) | Joe-magic Hamilton |
| 9265 | £100 Cash 💷 | David Thickett |
| 9810 | Legandary Golden Ticket🎟 ( WATCH VIDEO) | Jorden Smith |
| 10355 | £50 RU Credit | Aiden Bradburn |
| 11235 | £100 Cash 💷 | Stephen Couch |
| 11445 | £50 RU Credit | Ryan Johnson |
| 13080 | Legandary Golden Ticket🎟 ( WATCH VIDEO) | Iulian Mirica |
| 13625 | Legandary Golden Ticket🎟 ( WATCH VIDEO) | Ioan Marius Rogoz |
| 14170 | £50 RU Credit | Shaun Humphreys |
| 14715 | Legandary Golden Ticket🎟 ( WATCH VIDEO) | Adrian Lee |
| 15805 | Legandary Golden Ticket🎟 ( WATCH VIDEO) | James Bernard |
| 16895 | Steam Deck 256GB | Bradley Clarke |
| 17440 | Legandary Golden Ticket🎟 ( WATCH VIDEO) | James butcher |
| 18530 | Legandary Golden Ticket🎟 ( WATCH VIDEO) | Adrian Lee |
| 19075 | Legandary Golden Ticket🎟 ( WATCH VIDEO) | Adrian Lee |
| 19620 | £100 Cash 💷 | Aiden Bradburn |
| 20710 | Legandary Golden Ticket🎟 ( WATCH VIDEO) | Jamie Goodman |
| 21800 | Legandary Golden Ticket🎟 ( WATCH VIDEO) | Bradley Staight |
| 22345 | £50 RU Credit | Alan Cox |
| 22890 | Legandary Golden Ticket🎟 ( WATCH VIDEO) | Alice Sullivan |
| 23980 | Legandary Golden Ticket🎟 ( WATCH VIDEO) | Barry Hoare |