Win This PlayStation 5 & PlayStation.VR2!
ENTRIES ONLY £0.99
MAX ENTRIES ONLY 1999
MAX 250 PER PERSON
UK & NI ONLY
---
Gaming just got real. With graphics powered by your PS5, the VR2 headset pulls you into a different world. It uses two 4K OLED displays to fill your field of view with sharp, vibrant images. And they run at up to 120 Hz refresh rate for super smooth and realistic motion. That's sharp and smooth enough to make you forget about the outside world. But, to draw you even further in, there's Tempest 3D audio that'll put planes over your head and creepers behind your back. And the included VR2 Sense controllers have the excellent haptic feedback you're used to from your PS5's controllers. Put it all together and it'll look, sound and feel like you're in the game.
Good to know
– A single USB Type-C cable is all you need – plug it into your PS5 and you're off to the races
– To get the best experience, you can adjust the lenses, headband and scope to fit your eyes and head perfectly
– With cameras built-in to the headset and controller tracking, there's no need for any external trackers
Do- Need to find your controllers? See Through View lets you see the outside world through the cameras without taking the headset off
– It's super easy to set your play area – the headset scans your room and lets you see your surroundings
– There are IR cameras tracking your eyes to help improve detail in the areas you're focusing on – Sony calls it Foveated Rendering
– The included earphones let you jump right in, but you can also plug your own headphones into the 3.5 mm jack
– There are 3 ways to play – Roomscale requires 2×2 m of free space, but you can also play just standing up or sitting down
– The Create Button lets you capture gameplay and screenshots and edit and share them without leaving VR
– If you want to share the fun, you can stream your gameplay live on Twitch or YouTube
---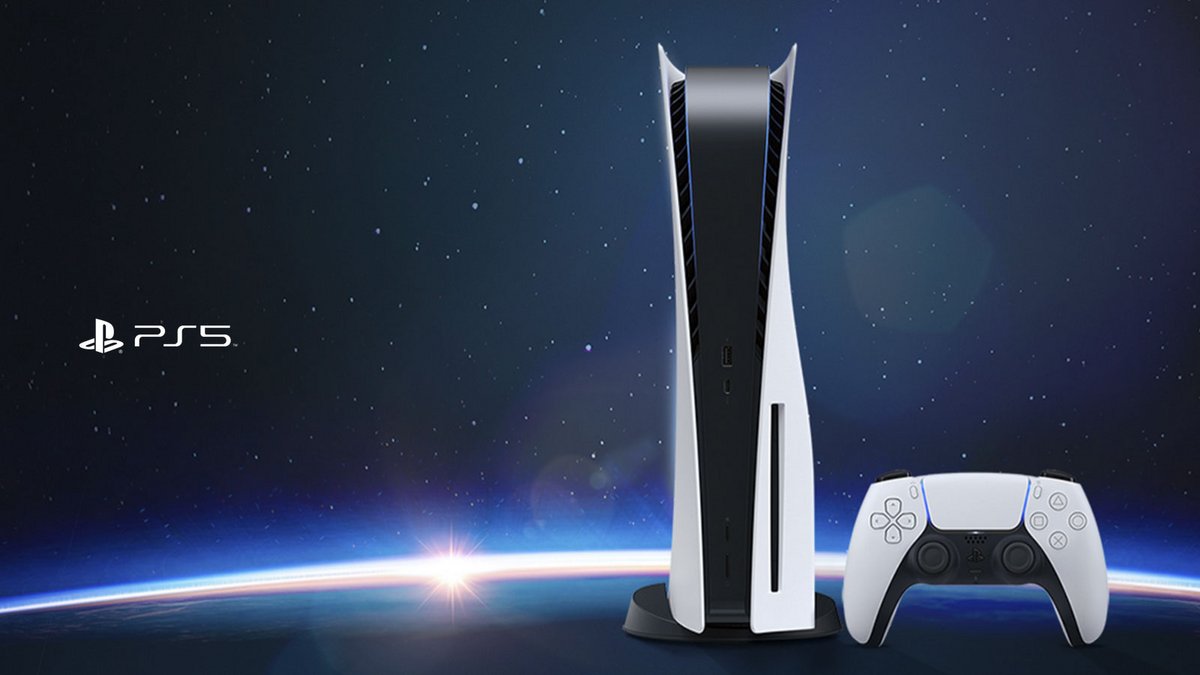 The PS5 console unleashes new gaming possibilities that you never anticipated. Experience lightning fast loading with an ultra-high speed SSD, deeper immersion with support for haptic feedback, adaptive triggers, and 3D Audio, and an all-new generation of incredible PlayStation games. The console is "Limited to One Per Customer".
Ultra-High Speed SSD. Maximize your play sessions with near instant load times for installed PS5 games.
Integrated I/O The custom integration of the PS5 console's systems lets creators pull data from the SSD so quickly that they can design games in ways never before possible.
Ray Tracing: Immerse yourself in worlds with a new level of realism as rays of light are individually simulated, creating true-to-life shadows and reflections in supported PS5 games.
4K-TV Gaming: Play your favorite PS5 games on your stunning 4K TV.
Up to 120fps with 120Hz output: Enjoy smooth and fluid high frame rate gameplay at up to 120fps for compatible games, with support for 120Hz output on 4K displays.
HDR Technology with an HDR TV: supported PS5 games display an unbelievably vibrant and lifelike range of colours.
8K Output: PS5 consoles support 8K Output, so you can play games on your 4320p resolution display.
Tempest 3D Audio Tech: Immerse yourself in soundscapes where it feels as if the sound comes from every direction. Through your headphones or TV speakers your surroundings truly come alive with Tempest 3D AudioTech in supported games.
Haptic Feedback: Experience haptic feedback via the DualSense wireless controller in select PS5 titles and feel the effects and impact of your in-game actions through dynamic sensory feedback. Adaptive Triggers: Get to grips with immersive adaptive triggers, featuring dynamic resistance levels which simulate the physical impact of in-game activities in select PS5 games.
---