WIN A LEGO PANIGALE V4 R FOR £1.49!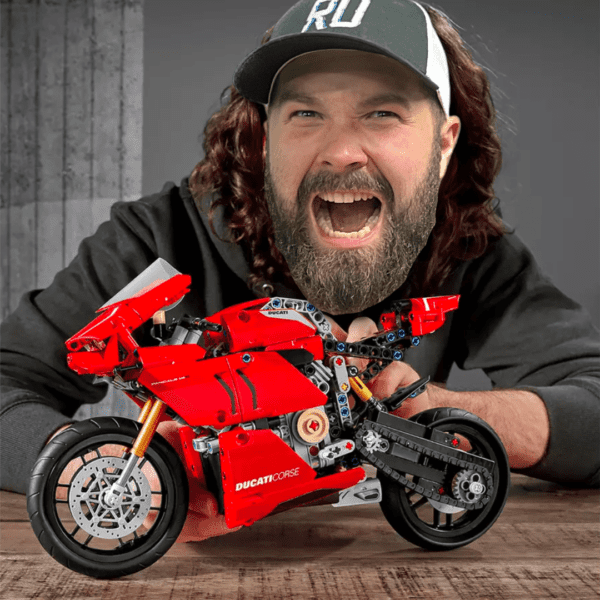 Product Description
Recreate the iconic Ducati Panigale V4 R with this LEGO Technic set, featuring 2-speed gearbox, front and rear disc brakes and V4-cylinder engine.
LEGO® model number: 42107
Theme: LEGO Technic.
The model includes a 2-speed gearbox, a first for LEGO Technic motorbike models, and front and rear suspension for realistic movement.
Features great attention to detail, with attributes from the original, like realistic turning front wheel and front and back disc brakes.
Discover how the gearbox activates the V4-cylinder engine and feel the smooth ride of different driving techniques with the 2-speed action.
A kickstand, exhaust pipe, windshield & dashboard add the little details that make this superbike model toy so true to the full-size version.
The classic red colour scheme brings the motorcycle to life with true Italian flair; display the sleek silhouette on the Ducati racing stand.
Style, sophistication, performance. With breathtaking looks, this LEGO Technic 42107 Ducati Panigale V4 R toy motorbike model captures the spirit and design of the original. Measures over 12 (32cm) long, 6 (16cm) high and 3 (8cm) wide.
Includes 646 pieces.